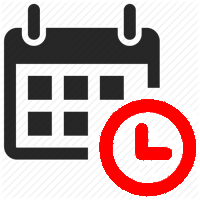 SCHEDULE AN APPOINTMENT NOW
Schedule an appointment now for an
in-studio or virtual treatment.
BOOK APPOINTMENT HERE
HOLISTIC SKINCARE AWAITS
I am a 20+ year spa industry veteran and educator who can uncover and treat the true causes of your skin issues.
Bye-bye ingredient jargon and B.S. beauty myths!
ABOUT US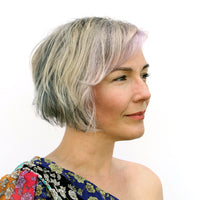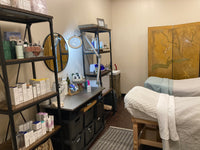 STUDIO & SERVICES
Click here for my menu of holistic skin care services, and where it all happens!
CLICK HERE
TESTIMONIALS
Everyone was wonderful. My sister and I had a wonderful time treating ourselves to a much needed facial.

Matthew, March 3, 2023
Stephanie was very informative about taking care of my skin. I could tell a difference when she showed me the mirror and the side she had treated looked better than the other side. I recommend her.

Margie January 7, 2023
Stephanie's calming regimen that she put me on has done miracle work! My redness is calmed down and I've had no irritation or breakouts AT ALL. Coming from someone that deals with sensitive skin, I am beyond thankful for her suggestions

Abigail B., June 2022
I have been seeing Stephanie for over a year now and it's my favorite appointment every month! In my 30s now, my skin looks better than it ever did in my 20s!

Elizabeth Martin, February 2022
What a treat!! I appreciated Stephanie's knowledge of good skin care and sharing it with me. Her attention to detail is excellent and I already booked another appointment to treat myself again.

Collen, July 17, 2021
My facial was amazing and my skin still feels great almost a month later. Stephanie really helped me step up my daily and nightly routines! Wonderful experience!

Jeanna, June 6, 2021
Stephanie is amazing! She is so knowledgeable and passionate about what she does. I had an awesome experience and can't wait for my second treatment. Thank you! :)

Ashley, February 26, 2020
Stephanie made me feel extremely comfortable getting the "men's detail facial" for the first time. She took time to get to know my skin and give me advice on how to care for it on my own. I will definitely be coming back. All men should do this.

Bailey, February 28, 2020
Stephanie was very personable. She began with a cleansing, followed by an awesome dermaplaning and microcurrent treatment, serum and moisturizing. She also provided recommendations for my particular skin condition. She is very knowledgeable in what she does and I highly recommend her for these particular services.

BonnieT, March 18, 2020
COSMECEUTICAL-GRADE SKIN CARE STORE
All products I use, recommend, and sell are clean, plant-based, natural, and free of harmful ingredients like parabens, with many 100% organic options. I'm happy to tell you why I use these products and how they can help you achieve the results you're seeking.
These are genuine products from the manufacturers, not knock-offs common on sites like Amazon.
SHOP MY STORE NOW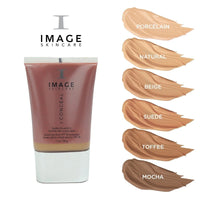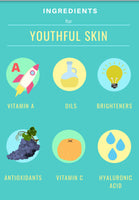 SKIN SCHOOL BLOG
Stephanie's notes, tips, instructions, and thoughts on holistic skin care.
READ HERE
MEDIA MENTIONS
Articles from news sources and websites that include information from and about Stephanie Smith Skin Care.
READ HERE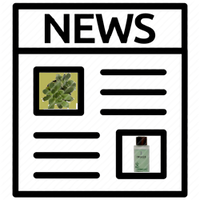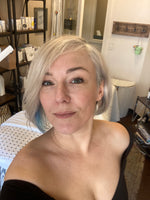 CONTACT US OR LEAVE A REVIEW
Please use these contact forms, my phone number, or my email address for any questions about skin care, services, or products.
Please use these forms to leave reviews of my studio services.
CONTACT US
Connect with me on social media
@ssmithskincare
​
Click on some of my social media posts below.